Captivate creates live visuals and DMX lighting that synchronize to music.
The visualization engine is created with three.js. It features a variety of modifiable visualizers and effects that synchronize to the active light scene.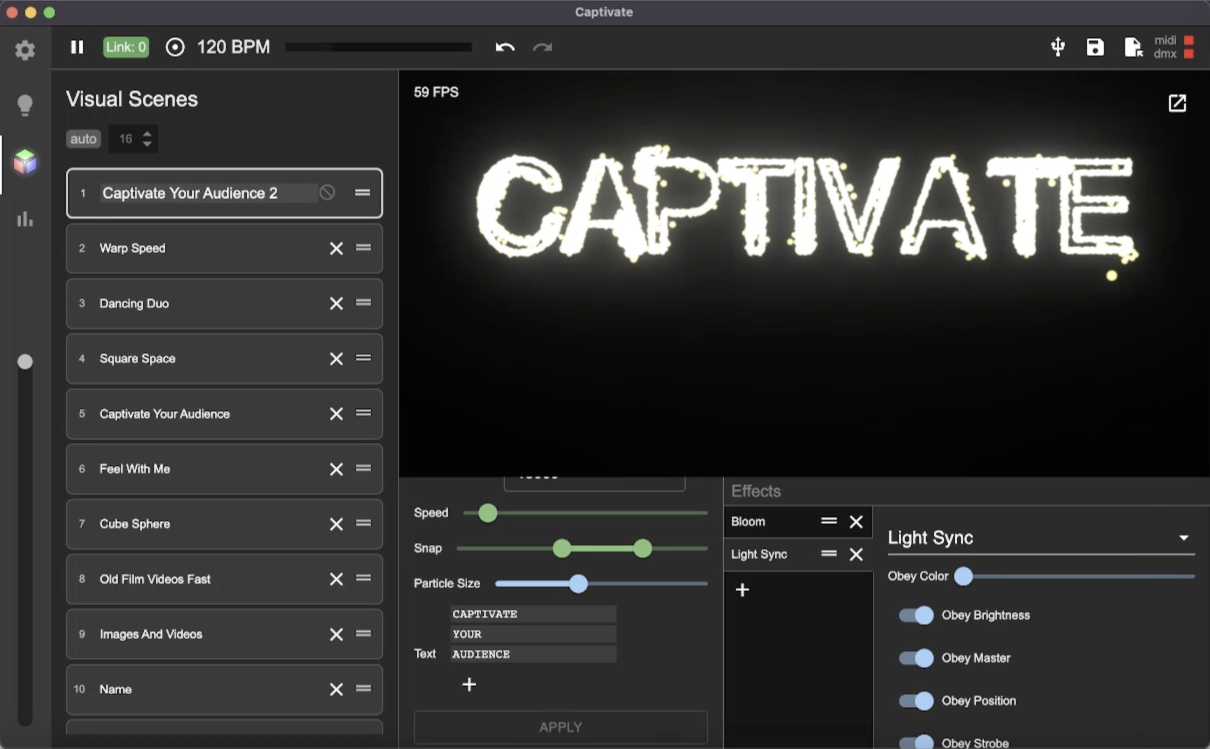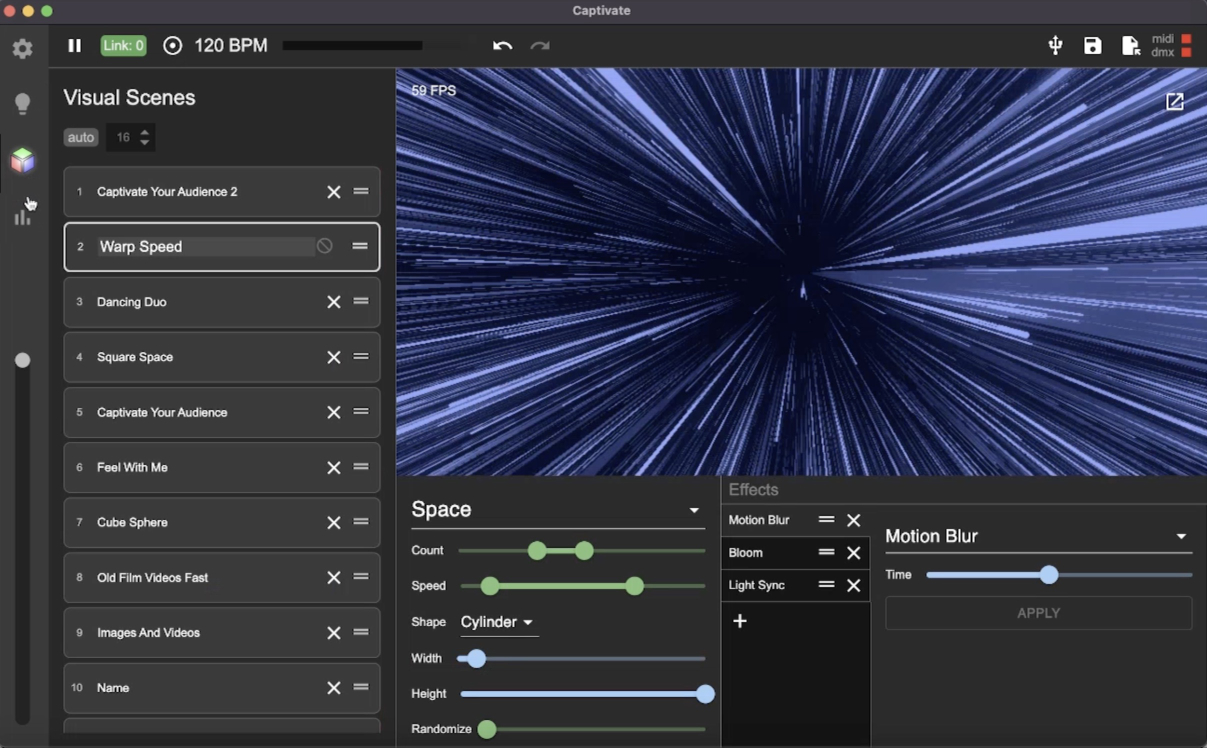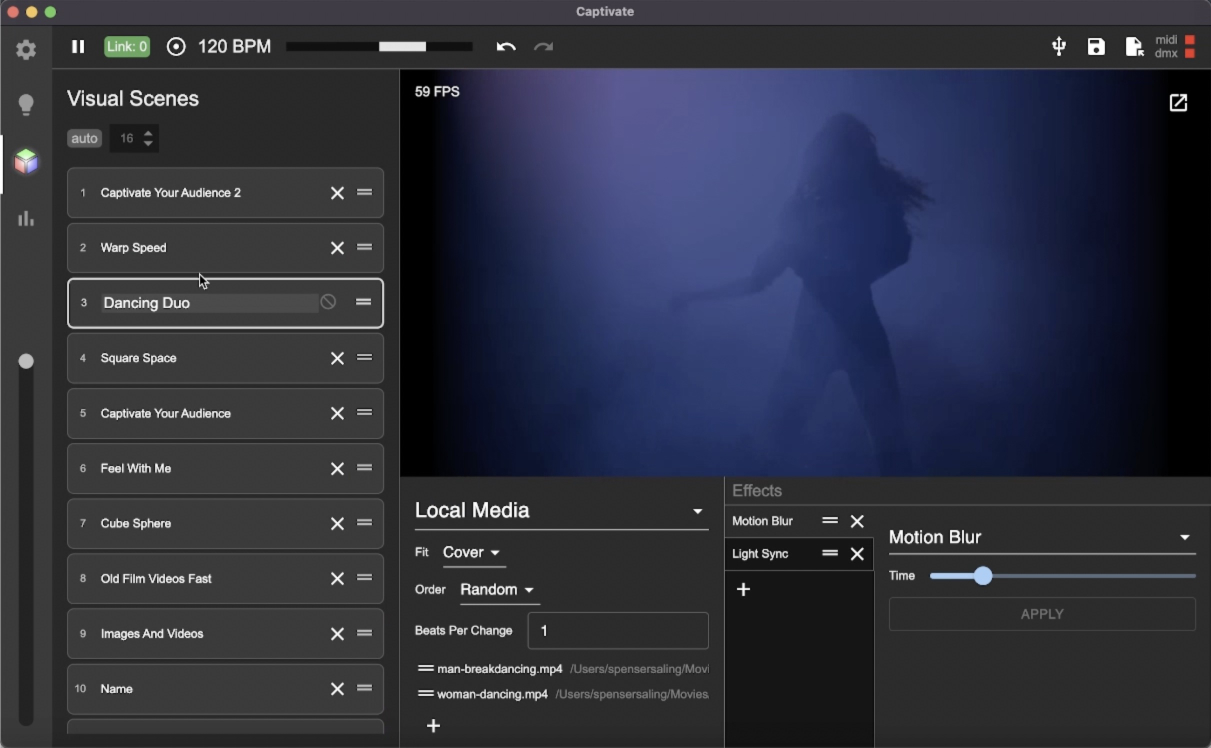 I've already used the software while DJing parties and weddings. It's incredibly fun and intuitive!
Adding visualizers and effects to the visualizer engine is super easy and I'm excited to expand on it!
The app is made with Electron. It uses React/Redux for the GUI