Is it possible to do a linear gradient in a .obj model which has oscilating sufrace. I am able to do linear gradient but I need some like the below image.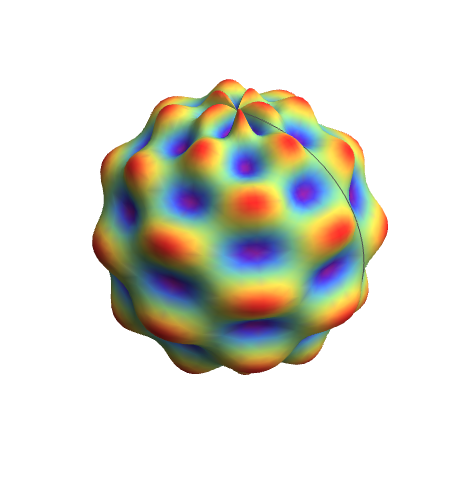 Where the radial radius is higer it should show red and where its less it should show green.
Examples are appreciated.